hotels
Sussex Pad acquired by Lancing College
The closed hotel has been acquired by the local private school.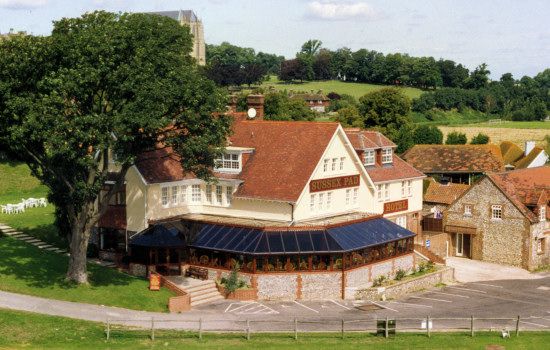 It's official. Lancing College has acquired the (now shut) Sussex Pad hotel. From the Lancing College website:
The Head Master of Lancing College, Mr Jonathan Gillespie, comments: "The College is delighted to have been able to take advantage of the opportunity to purchase the Sussex Pad, a building that used to belong to the College many years ago, following the decision of the current owners to close their hotel and restaurant business and sell the property. …"
They are, apparently, still considering what to do with it.